July 2018
Development Newsletter!!! July 2018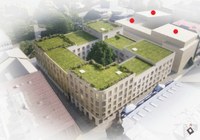 The City is looking for a buyer of a 1,400m2 land parcel in the historical centre of Ostrava, in the vicinity of "Nové lauby", the new residential development. The area opposite the Ostrava Puppet Theatre serves as a non-public parking space. Interested parties may submit their bids by the end of July.
If we disregard the large industrial zone, the City district of Hrabová consists of three parts. Although the residential estate has its own square, we can hardly refer to it as the centre of the City district. Hrabová simply has and never had its centre. And that's about to change.
In 2017, CzechInvest received 216 requests from real estate investors in the Czech Republic. Highest demand was for industrial land (47.2%), production halls (43.1%) and office space (9.7%). 22.7 percent of all requests were looking for brownfields. 
A new multimodal logistics centre outside the Ostrava Airport can become an important transshipment terminal of the "New Silk Road" Concens Investments is building a giant Ostrava Airport Multimodal Park in the immediate vicinity of Mošnov Airport, investing several billions of korunas.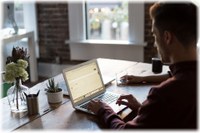 As of last June, the Labour Office registered a total of 13,748 job seekers in Ostrava, of which 6,969 were women. There are 2.2 job seekers per vacancy. The unemployment rate reached 5.8% in Ostrava, 4.7% in the Moravian-Silesian Region and 2.9% in the Czech Republic.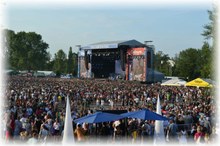 Ostrava and its region offer a huge range of leisure activities. The city hosts numerous major international events throughout the year. Last month the city lived with 57th athletic meeting "Golden Spike Ostrava", World Inline Cup, beach volleyball FIVB World Series or Festival in streets and Beats for love festival. What can you look forward now? Colours of Ostrava festival is coming...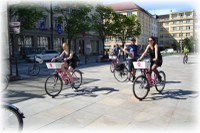 Ostravians are one of the most frequent users of the bikesharing system. The Ostravians have fallen in love with the pink bikes. Every bicycle is rented on average by six cyclists a day. There are 45 places in Ostrava where people can rent and return the bikes. 
An International Cultural Centre is to be built in the buildings annexed to the City slaughterhouse. After the renovation, the centre will offer artists and the public with spaces for dance, lectures, concerts, theatre, fine arts, as well as accommodation for guest artists.
The neurosurgical department of the Ostrava City Hospital started using the new Zeiss Kinevo 900 – a robotic visualization system that replaces the current operating microscope. It is currently the most advanced visualization system on the market used in neurosurgical operations, the first device of its kind in the Czech Republic.