Moravian-Silesian Innovation Centre
Presentation of the Moravian-Silesian Innovation Centre and its purpose
  
The Moravian-Silesian Innovation Centre was established on 1 July 2017 by transforming the Ostrava Science and Technology Park, founded by the City of Ostrava in 1997. With the capital investment of the Moravian-Silesian Region, the shareholders include the City of Ostrava, VŠB–Technical University of Ostrava, the Ostrava University and the Silesian University in Opava.
The aim of MSIC is to provide start-up entrepreneurs and companies in the region with effective support and bring more growing and export-oriented companies to the region, invest in innovation, industrial research and development, and ensure a more intimate link between the business environment and the academic sector.
Location and buildings of the MSIC
The MSIC is based at the Science and Technology Park (STP) complex, which is situated on the western edge of Ostrava, right next to the VŠB-Technical University of Ostrava and close to the I/11 Ostrava–Opava main road.
It includes several multifunctional buildings containing office space and technical facilities, with nearly 11,0000 m2 of space available for lease. In the autumn of 2003 the PIANO multifunctional building was completed and opened for use. Financed with public funds, it contains 2 500 m2 of high-quality office space – including the main offices and operations centre of the STP itself. In April 2006 the second building (TANDEM) was opened, offering 2 900 m2 of office space. The third and fourth buildings were both opened in August 2015. TRIDENT (2 650 m2 of office space) and VIVA (2 102 m2) function as business incubators for SMEs, helping to support innovative business ideas.
In 2018, shared laboratories for the experimental development and application of new technologies were created in the complex.
The complex contains 80 entities – from the starting entrepreneurs with a potential of rapid growth to the development centres of global brands (e.g. CGI, Hella, Tieto Czech, Brose etc.).
In total, the complex employs 862 people (data as at 31 December 2018). There are also 3 private investors (Elcom, a.s., Ingeteam, a.s., VAE Prosys, s.r.o.) in the complex, employing more than 200 extra people.
Contact: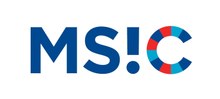 Moravskoslezské inovační centrum Ostrava, a.s. 
Technologická 372/2 
708 00 Ostrava-Pustkovec 
T: +420 597 307 000 
E: info@ms-ic.cz
http://www.ms-ic.cz/