The Bazaly mural is now complete
After 25 days of intense work, a team of ten people headed by the Ostrava street artist Bogy completed a brand-new mural on a retaining wall flanking the road above Baník Ostrava's Bazaly football stadium.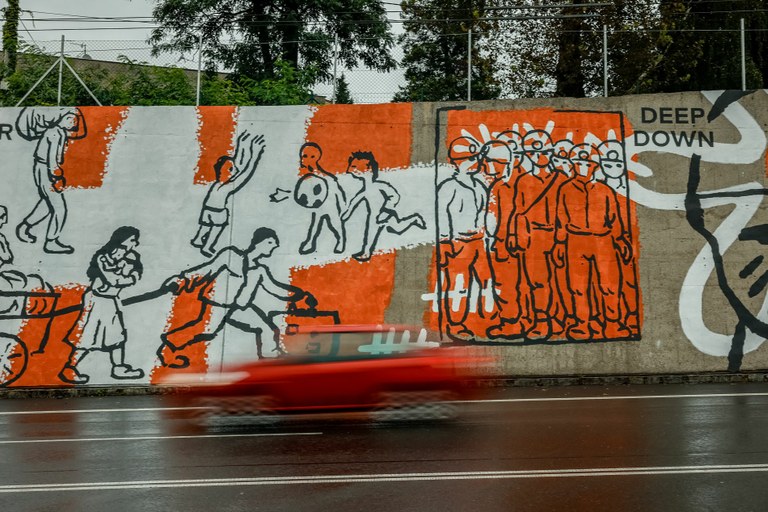 The mural is based on a design that won an art competition run by the City of Ostrava and the Moravian-Silesian Region. Ostrava was the main organizer of the competition. The City also contributed the prize money for the top three entries, which were chosen by a jury consisting of City and Regional representatives as well as art experts.
Street artist Jan Bogy Lörincz used paints including three colours containing pigments made from coke dust from the Jan Šverma coking plant in Mariánské Hory, bricks from the Jan Maria mine in Ostrava's Hranečník district, and crushed limestone.
The mural is a loose representation of milestone events in Ostrava's history – from the Great Kickoff (when the Baník Ostrava football club was founded 100 years ago) as far back as the Big Bang and the emergence of life. A prehistoric family's amazement when black rocks from the Landek hill caught fire and burned, its warmth attracting people to the area from far and wide. The vision of a better life. Underground explorations. A society blinded by a red flag. The key to a new era, and Ostrava's present.
Photo by Moravian-Silesian Region