Science and Technology Park
New buildings at the Ostrava Science and Technology Park Ostrava's Science and Technology Park currently has two buildings (Piano and Tandem), offering around 5 500 m² of leasable space. Both buildings are regularly full to around 96–100 % of capacity, and the Park is no longer able to meet demand for larger premises. This is not only an obstacle to the Park itself; it is also preventing the region from fulfilling its strong potential for innovative business and enterprise.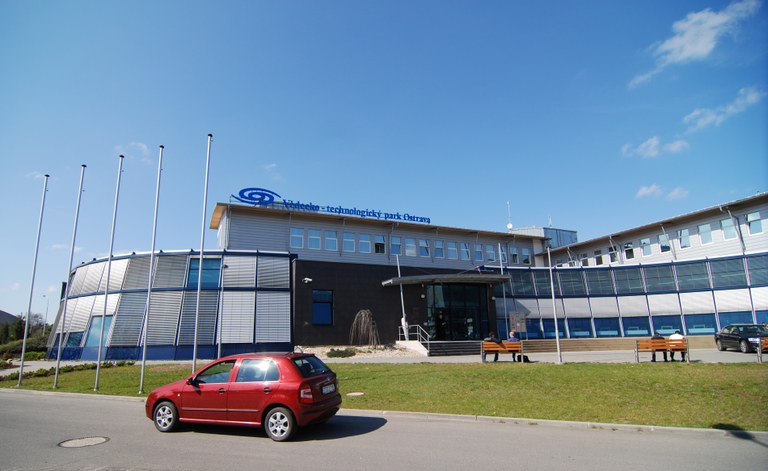 To remove this barrier to growth, the City of Ostrava has applied for subsidy funding from the Operational Programme Enterprise and Innovation to finance the construction of two new multifunctional buildings. The new buildings will be used by the Science and Technology Park, the Business Incubator, and the Technology Transfer Centre. The project will create 5 298 m² of new leasable premises, helping to generate an estimated 460 new jobs at both buildings. On 5 August 2013 construction work began on buildings III and IV. The contractor is Skanska, a.s. and the total construction cost will be 405 210 000 CZK (around 16 million EUR) including VAT. The deadline for project completion is 30 June 2015.
Expansion of the Ostrava Science and Technology Park
The Ostrava Science and Technology Park is currently full to capacity, so it will be expanded to provide extra space for research and development facilities. The new part of the complex covers an area of 26.5 hectares at Myslivna – within easy walking distance of the current site and the VŠB-Technical University campus. In July 2011 work was completed on a planning document which formed the basis of a re-zoning decision approved by the City Assembly on 27 June 2012 and an amendment to Government Resolution no. 41/2010. The amendment, approved on 19 July 2012, gave the City of Ostrava the green light to finance the expansion of the Park using funds reserved from cost savings achieved during the implementation of the Ostrava-Mošnov Strategic Industrial Zone project (a total of 205 980 000 CZK – around 8 million EUR). The expansion will take place in four stages.
In late 2012 supporting documentation was drawn up for the necessary building permits to enable Stage I to go ahead. The implementation of Stage I is scheduled for 2013–2014.
For more information see the Science and Technology Park website:
http://www.vtpo.cz/