Ostrava meets with Taiwanese business delegation
On Wednesday 15 October the City of Ostrava took part in a bilateral meeting with members of a Taiwanese delegation visiting the Czech Republic. The aim of the meeting was to present Ostrava as an excellent location for business and investment.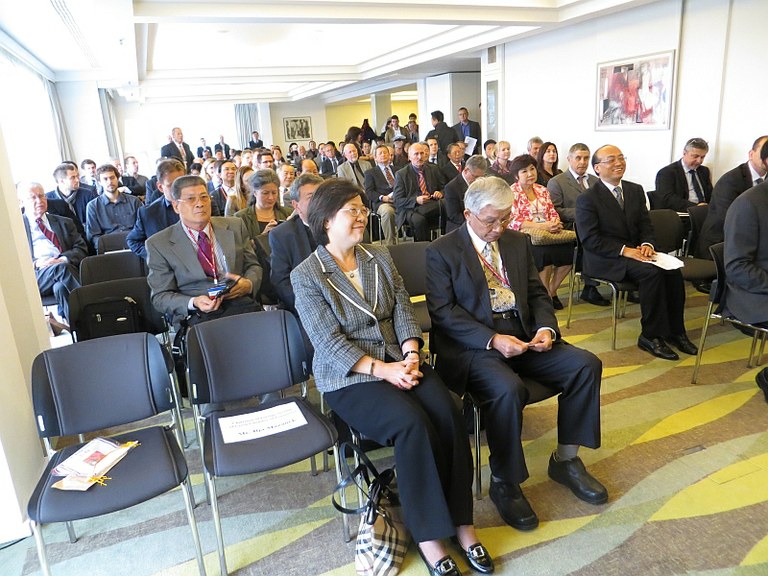 The Taiwanese delegation brought together fifty companies from a wide range of sectors – including pharmaceuticals, the food industry, household appliances, and construction materials. The two-hour meeting, held at Prague's Intercontinental Hotel, gave Czech companies a forum to establish contacts with international partners and discuss possibilities for future cooperation.
Ostrava is already home to one Taiwanese company – Pegatron, which has a production facility at the Hrabová Industrial Zone and employs around 500 people. When the company first arrived at Hrabová in 2004, the former Vice-President of ASUSTeK Computer Inc. explained their decision to locate the investment in Ostrava: "We are committed to a long-term investment and presence in Ostrava. A third of our activities are in Europe, so it's essential that we have a permanent manufacturing base here. We have spent a lot of time selecting the right location. We chose the Czech Republic because we need a highly qualified workforce. We have also found that Czech employees work very efficiently."
Representatives of Ostrava's Economic Development Department prioritized contacts with companies from the automotive sector. Eui-Sung Kang, a South Korean intern currently working at the Department, explained: "In addition to a prepared presentation with basic information on the city, the Taiwanese businessmen were keen to learn more about established investors already present here in Ostrava as well as the quality of transport infrastructure in our region." Eui-Sung Kang speaks fluent Chinese, and this was highly appreciated by the members of the Taiwanese delegation.