New greenery planted at the Dubina terminal
The Dubina public transport terminal is set to undergo a major transformation. Planting of new greenery began in September; it will help make the terminal a more pleasant place to be as well as improving public spaces for all citizens.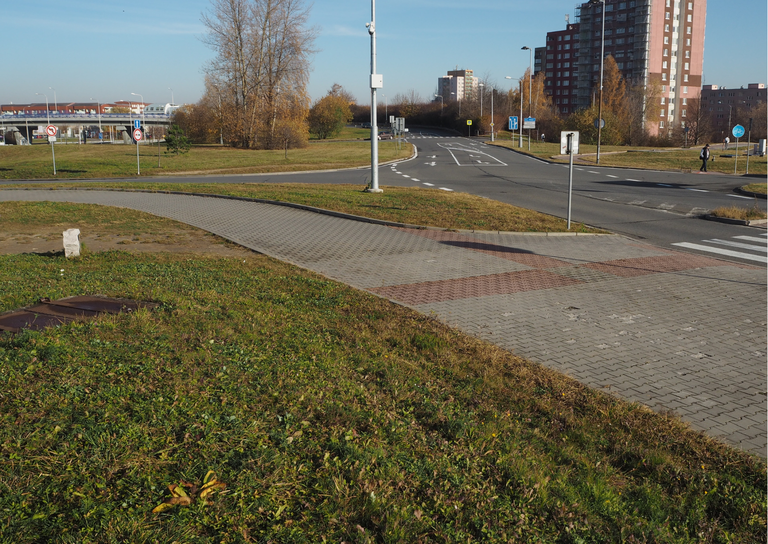 The terminal in Dubina is an important transport hub, used daily by almost 16,000 people. Although it is situated in a busy location near a shopping centre and is used by many residents of the southern districts of Ostrava and nearby communities, the quality of the public space (especially the existing park areas) is currently inadequate. 
The project will completely revitalize the terminal complex, replacing poor-quality grass areas with new grasses, shrubs, perennials and bulbs. There will also be floral meadow areas, which will be created alongside the tram tracks (on a slope that is currently overgrown with weeds) and in the tram terminus loop. The unsightly dirt paths on the slope next to the passenger waiting area will also be replaced with concrete steps.
The revitalization project at the Dubina terminal is part of the programme REPLACE (Greenery instead of Concrete), which focuses on transforming non-functional concrete spaces in the Ostrava-Jih municipal district and other locations that are particularly vulnerable to the impact of climate change. Obsolete structures such as disused benches, sandboxes and carpet-beating racks will also be removed and replaced with islands of greenery.