BEATS FOR LOVE WILL GET OSTRAVA DANCING
The Beats for Love electronic music festival, held in the heart of Ostrava's stunningly atmospheric Lower Vítkovice complex, takes place this year from 3–6 July and is sure to be packed full of fun and memorable experiences.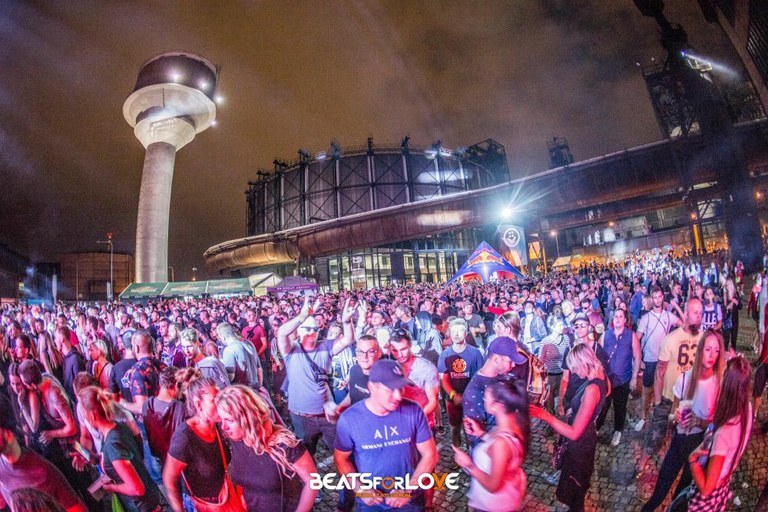 Source: Ostrava City Authority Archive
Ostrava's Mayor Tomáš Macura gave a press conference to welcome the festival back for another year:
"Seven years in row – that's already a really strong tradition. It's great to see how this festival has grown over time. I'm delighted that the City of Ostrava is able to offer financial support to the event in the form of a long-term grant. And it's wonderful that the festival programme has been expanded to include additional activities such as a discussion forum."
Beats for Love is Central Europe's largest electronic dance music festival, bringing people from many different cultures together to celebrate their shared love of dance music. This year's festival will feature twice as many performers from other countries as the previous year, and it will also offer a range of interesting discussions and workshops, plus the first ever school for DJs. As in previous years, charity activities will form an important part of the programme.
This year the festival is introducing a new logo in the shape of a heart made out of equalizer bands. And what about the 2019 lineup? This year's headliners include Dutch DJs Don Diablo and Oliver Heldens, plus Alle Farben and masked house guru Claptone from Germany.
The festival map is available HERE.