Self-employed
Supporting entrepreneurship and self-employment is one of the strategic goals in Ostrava's City Strategic Development Plan 2017–2023.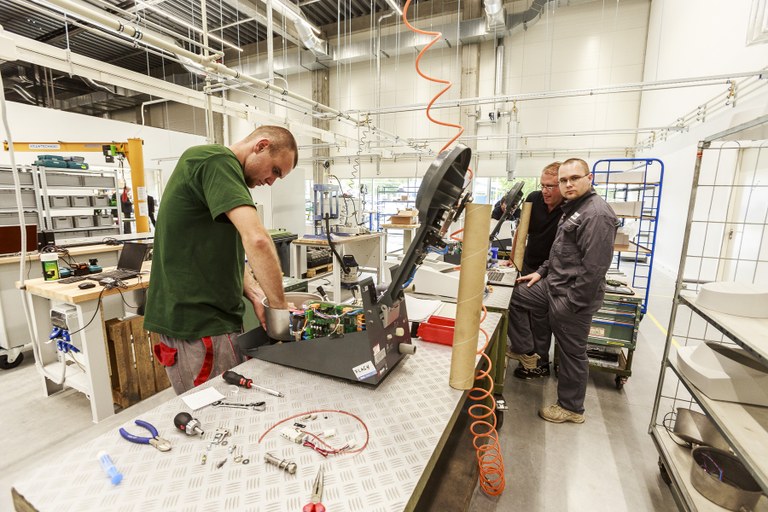 As part of its Strategic Development Plan, Ostrava has set out a commitment to improve the environment for entrepreneurship. The city's long history of heavy industry – dominated by a few huge companies – has left a relatively weak entrepreneurial culture, and many people are used to being employees rather than creating new jobs. In order to boost the culture of enterprise, it is necessary to create a system supporting the development of SMEs, integrating support for start-ups as well as established and successful local companies with an ambition to grow and expand into other markets.
The City of Ostrava supports entrepreneurship through following institutions:
The MSIC works closely with its partners to create and implement services, projects, cooperation networks and other activities geared towards improving the business and innovation environment in the Moravian-Silesian Region.
The purpose of the MSIC is to offer effective support to the Region's start-ups and established businesses and to attract ambitious, export-focused companies into the Region – as well as encouraging more innovation-driven investments and R&D. The Centre also provides a platform for more intense cooperation between industry and the academic sphere.
---
This is the first open public workshop in Ostrava offering members premises and technical facilities for turning their technical ideas into reality. It is based on the concept of DIY (do-it-yourself) workshops.
The main goal of the craft incubator project is to enable members of the public to try out crafts and learn new skills under the supervision of experts.  Established craftspeople can also use the facilities – including an expert consulting service – to implement their own projects.
 However, their efforts go further in the future. They want to be active players in the field of craft projects as well as in the field of continuing education, which plays an increasingly important role. The organization of thematic workshops and lectures and presentation events in cooperation with other partners should thus become a common part of the FAJNA DILNA program offer.
---
As part of the Refill project, the City of Ostrava as the first city in the Czech Republic has decided to initiate the formation of the office offering unused buildings and spaces for temporary use.
Temporary use of empty spaces is a practice in urbanism aiming to revitalize empty spaces in urban areas, especially abandoned and decaying buildings.
Refill office monitors vacant buildings and places in Ostrava and try to reach their owners and involve them in the project. It offers active people help to find place for their social, cultural or other activities and start-ups. The service is free of charge. Refill is now part of the City Spatial Planning and Architecture Studio´s agenda.
---