Karolina
Once an industrial complex, now a brand-new city centre quarter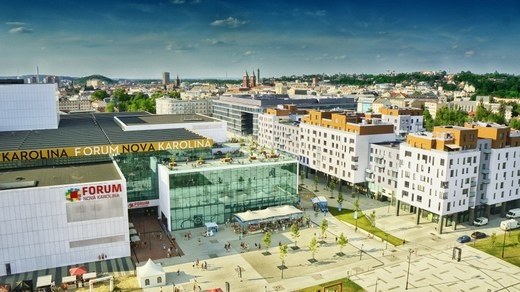 The Karolina complex was a huge brownfield site in the city centre where there used to be a coking plant (established 1858) and a power plant (1905).
In the 20th century there was a gradual decline in industrial activity at the site. The coking plant was closed in 1964, and the power plant was shut down ten years later. All the structures at the complex were demolished except two buildings from the power plant. Both these historic buildings – collectively known as the Triple Hall, because the larger building combines two halls in one structure – are now legally protected as outstanding examples of industrial architecture, and they have been restored to create a unique kind of "covered square" – a huge indoor area used for sporting activities and cultural events.
After demolition, the entire area underwent a lengthy and thorough decontamination process to make it suitable for redevelopment. This created a 32-hectare site bounded to the north by 28. října Street, to the west by Místecká Street and the railway line, to the south by Frýdecká Street and the Ostravice River, and to the east by the Černá Louka (Black Meadow) exhibition centre.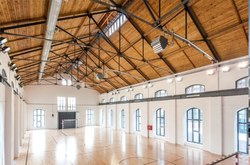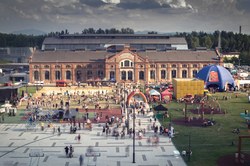 Trojhalí / Triple Hall
Part of the site was redeveloped into a brand-new city centre quarter known as Nová Karolina ("New Karolina"). This quarter includes the Forum Nová Karolina retail and entertainment mall (96 882 m2), residential developments (around 1 200 apartments), the Nová Karolina Park office complex (67 720 m2), leisure/entertainment/sports facilities (8 220 m2), extensive underground car parking, green areas and other public open-air spaces – as well as full transport infrastructure.
Film charting the transformation of the brownfield into a modern city centre quarter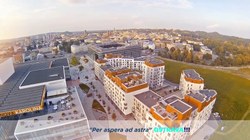 Galery: