Logistics parks
Main logistics services in Ostrava and industrial zone Mošnov

AWT – PKP Cargo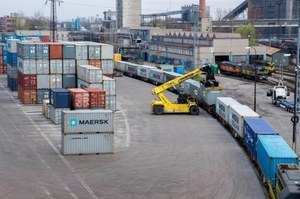 The AWT is enlarging its terminal in Paskov by a further 40,000 m² as part of Phase 3 of its modernization programme from 2016 to 2018. On completion, the terminal will cover a total area of 70,000 m².
As part of its ongoing expansion of combined transport services, AWT is also planning to link its Paskov terminal up to European seaports such as Gdańsk and Gdynia (Poland) or Antwerp (Belgium). Harnessing synergic effects from a partnership with the Polish logistics giant PKP Cargo (which operates 25 terminals and logistics centres throughout Poland), AWT's Paskov terminal will become part of a planned logistics triangle linking the Baltic with the Adriatic and the North Sea; Paskov will be the primary logistics hub at the southern end of the triangle.
The AWT Group has been active in the combined transport industry since 2006 when it revitalized a brownfield site at the former Paskov colliery to create the largest open transport terminal in the Czech Republic. Currently, the terminal covers an area of 31 m² and offers direct links to major European seaports including Hamburg, Rotterdam, Bremerhaven, Koper and Trieste as well as other Czech terminals in Prague, Mělník and Lovosice.
In May 2015 the management of the AWT Group was taken over by PKP Cargo – the second-largest rail freight provider in the European Union. This strategic partnership holds immense potential for future growth. Both groups offer a similar range of services and operate on adjacent rail networks. The AWT/PKP Cargo terminals are also ideally located on key trans-continental logistics corridors.
Contact:
Advanced World Transport a.s.
Hornopolní 3314/38, 
Ostrava, Moravská Ostrava PSČ 702 62
Telefon: +420 596 166 111
E-mail: obchod@awt.eu  
Web: www.awt.eu/cs/
---
CONTERA PARK Ostrava City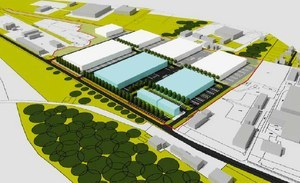 This modern business park consists of facilities targeted primarily at SME's involved in manufacturing, research and development, though it is also ideal for warehousing and logistics operations. The park offers ideal conditions in terms of both workforce availability and access to key road links. The planned construction of seven buildings will create approx. 54 000 m² of covered, insulated and temperature-controlled storage space plus approx. 3 800 m² of office facilities.
A major advantage of the park is the range of warehouse facilities, with wide access roads facilitating logistics and enabling large loads to be handled with ease. The site is fully protected against theft and fire 24 hours a day, including an automated link-up to the emergency services dispatch centre. The buildings can be temperature-controlled all year round, making them suitable for storing a wide range of goods.
Location:
The Contera Park Ostrava City is situated in the city's Kunčičky district (Lihovarská St.), covering a 13.5 ha site just 3 km from the city centre. It is located close to Rudná Road, one of Ostrava's key arterial highways, and just 5 km from the D1 motorway. The site is easily accessible by public transport. Ostrava city centre is just 10 minutes away by car or public transport.
Contact:
CONTERA Management s.r.o 
Lucie Havlíčková
Mobil +420 777 482 071 
lucie.havlickova@contera.cz
https://www.contera.cz/contera-park-ostrava
---
Ostrava Logistics Park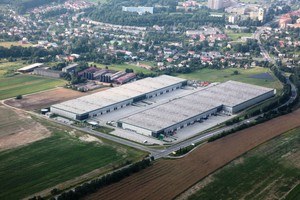 Ostrava Logistics Park is a strategic location ideal for light manufacturing industry, suppliers to a wide range of commercial/industrial companies, logistics operators, e-commerce and distribution. The park is immediately adjacent to the Ostrava Science and Technology Park and the VŠB-Technical University of Ostrava, and it has excellent public transport links. The buildings have been constructed to a high standard, offering excellent energy efficiency and minimizing environmental impact.
Location:
The park is located around 14 km west of downtown Ostrava, the main administrative and manufacturing centre in the eastern part of the Czech Republic. It is situated between the D1 motorway and the Ostrava bypass road, around 20 km from Ostrava's international airport in Mošnov. Access to the park is either via exit 349 of the D1 motorway (signposted Klimkovice), or via exit 354 (signposted Ostrava-Rudná). The site is completely enclosed with a fence and has a 24-hour security guard service.
Area:
The current area of the park is 11 ha
The built-up area is 70 000 m2
Technical infrastructure:
The technical infrastructure at the park provides a sufficient supply capacity of water, gas, heating and electricity to meet the needs of both current and future investors.
Contact:
CBRE s.r.o.
Palladium
náměstí Republiky 1a/1079, 110 00 Praha 1
T: +420 224 814 060
F: +420 224 814 111
e-mail: pragueoffice@cbre.com
---
Tulipan Park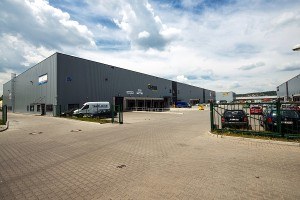 The Tulipan Park logistics centre is located in Ostrava's Přívoz district and covers a total area of 4 ha. It consists of warehouse space and light industrial facilities, with a total leasable area of 20 000 m² of warehouses and production premises including related infrastructure.
Location:
Located close to Ostrava city centre, Tulipan Park enjoys excellent access to Prague, Brno and Poland via a nearby exit from the D1 motorway. The park is also situated on a city bus route.
Area:
The current area of the park is 4 ha.
Technical infrastructure:
The technical infrastructure at the park provides a sufficient supply capacity of water, gas, heating and electricity to meet the needs of both current and future investors.
Contact:
TULIPAN PARK OSTRAVA
ZFP Investment
---
Ostrava Airport Multimodal Park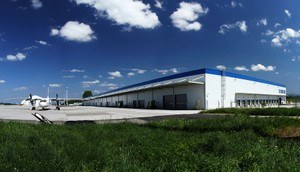 Ostrava airport multimodal park is located in the Ostrava - Mošnov Strategic Industrial Zone, 25 km from the centre of Ostrava. Especially thanks to its strategic location with connection to the road network, the functioning railway connection, which is unique in the Czech Republic, and above all the connection to the international airport, this industrial zone is a unique logistics hub in the whole Central Europe.
The project of the investor OSTRAVA AIRPORT MULTIMODAL PARK s.r.o., which entered the park in the past years and is implementing the construction on an area of 56 ha, is divided into four stages, while the entire area should be completed by 12/2023 with a minimum volume of 155,000 m2 of warehouse space. Hall 1 was completed in June 2019 and covers 57,133 sqm, Hall 2 opened in January 2020 and covers 48,864 sqm, construction of 18 969 sq m Hall 3 was already completed too, construction of 12 288 sq m Hall 4 was started and there is a valid building permit for 97 421 sq m Hall 5.
Tenants of the site include multinational DHL Automotive, Central Warehouse Solution (Skladon), Continental Barum and Rhenus Logistics or UFI Filters, etc., with more in negotiations.
The site will also include a strategically located rail container terminal, which will be unique in Central Europe due to its size and maximum handling capacity of 1600 TEU/day. The railway siding can accommodate trains up to 700 m long.
It is therefore clear that the emerging multimodal logistics centre at Ostrava Airport may not only be important for the region, but also for the entire Czech Republic.
Contact:
CONCENS INVESTMENTS a.s. investments@concens.cz, www.concens.cz
Pavel Kalina | Commercial Director
+420 737 222 442 | pavel.kalina@concens.cz
---
CONTERA Park Mošnov
Contera Park Mošnov consists of two A-Class industrial halls and offers areas for storage, light manufacturing, distribution and offices.
Location:
Contera Park Mošnov is located 20 minutes from the centre of Ostrava city, benefiting from direct access to the international Ostrava airport, motorway D1 and railway transport with excellent access to Poland and Slovakia. The park is also well accessible by public transport having a bus and train stop at walking distance from the park.
Contact:
Lucie Havlíčková
 +420 777 482 071 
lucie.havlickova@contera.cz
https://cs.contera.cz/contera-park-mosnov