They invested in Ostrava
The top representatives of several domestic and international companies, investors and developers tell the reasons why choose just the city of Ostrava.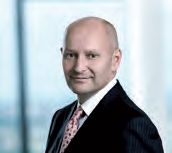 Radim Passer, Chairman of the Board PASSERINVEST GROUP, a. s.
We decided to enter the Ostrava office market in 2005, because we perceived a mission to build quality office spaces in the Czech Republic outside of Prague. Ostrava and the planned Nová Karolina area seemed to be a suitable choice to us, seeing that it is the second-largest agglomeration in the Czech Republic and is on the border of Poland and Slovakia. Being a part of the city center, Nová Karolina is definitely the best location in Ostrava.
Petr Podlipný, Accounting and HR SSC Director, CEZ Group
CEZ established its accounting shared services center in Ostrava in 2010. This SSC provides services to the majority of subsidiaries in the Group. It was then followed by HR back office services center in 2013 with a similar scope of internal customers. These two services are fully provided from Ostrava. Apart from accounting and HR, there is also partial coverage of fleet and property management for the Group by our multifunctional SSC.
When we were considering a suitable location for our SSC there were more criteria than just costs. As a major Czech employer we wanted to have our presence distributed evenly across the country. We were also positive that we could find people with the required education and skills here and we were proved correct. We were able to get on board the required number of qualified, experienced and enthusiastic people. Our largely new team enabled us to achieve our goal of not just reducing costs but also increasing productivity while maintaining quality.
Initially, the process was not smooth as our internal customers were not fully ready for the change of service model and it took them some time to adapt. For us at the SSC, we also had to learn. However, our team proved to be the right choice as we were not only able to create a group of accounting and HR professionals but also a very strong client service delivery culture. This was an important success factor leading to smooth service delivery after the initial phase. We were also able to meet the costs and productivity targets set to us by the Group.
Since its establishment, our accounting and HR SSC has achieved a certain maturity and transformed itself into a business services center. Despite that, the Group expects further increases in efficiency and productivity through continuous improvement. A significant factor that enables us to achieve this is also the engagement of our people and their thorough knowledge of the processes they are responsible for. Every day, our operation proves that Ostrava was right choice!!!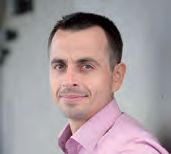 Josef Večerka, Location Manager Ostrava, Siemens Shared Services
Siemens in the Czech Republic has been providing Shared Services to internal Siemens customers since 2003. In Ostrava, our center has been established within the Siemens matrix organization as a Corporate Unit with worldwide responsibility since 2007. Ostrava was the clear choice for its great potential of young, educated people and its competitive labour market.
Globally we employ nearly 6,000 people in our Shared Services Centers, 1,200 of which are in Prague and Ostrava. Siemens Shared Services in Ostrava is a division which strengthens Siemens' competitiveness by owning, providing and continuously improving common support for our customers. Our center supports over 700 employees who provide services in 28 languages, and we are proud to be a professional provider of Controlling, Finance and Reporting (CF R), Supply Chain Management (SCM), Human Resources (HR) and Business Shared Services (BSS).
Our employees are fully skilled professionals who understand the business needs of our clients. We offer innovative and cost-effective solutions brought by people who are experts in their field – thus we are fully capable of delivering what we promise. Our main strength is the belief in our employees. We value their skills, and follow a business ethic based on mutual trust, professionalism, openness and turning career opportunities into reality.
Ostrava provides a great foundation to set-up, operate and grow Shared Services. We are proud of what we have built and we are open to new opportunities. We see the main success in our people and we would like to welcome more of Ostrava's students to join our great team.
Tomáš Kubík, Operation manager, Comdata Czech a. s.
Comdata Czech a. s. was established as a subsidiary of the very successful Italian company Comdata SPA four years ago. It was the next step for Comdata SPA to become a strong company on the international market in the area of outsourcing and call centres. After considering all possibilities within the Czech Republic, we selected Ostrava. We found an ideal space for a call centre for one hundred working places in a new complex "The Orchard". It is located in the centre of Ostrava which makes it easier for employees to get to work and it is also an important factor when interviewing for new colleagues.
Comdata Czech in Ostrava is set strong basics for continuously growing the company. In 2013, we managed to strengthen the bond with a strategic partner and open the second call center in Chrudim which meant growth to 300 employees and we became number 3, in terms of size, in the Czech market of outsourced call centres. More importantly for our company in 2015, we merged with Atento which was the existing leader in the Czech market. The newly established company under Comdata Czech, joint-stock company, is now the market leader.
Currently Comdata Czech has five branches with more than 900 employees all over the Czech Republic. We are handling client phone calls in eight different languages (Czech, English, German, Slovak, Polish, Hungarian, Portuguese, Russian) while a large part is created by incoming customer-oriented phone calls. Sectors in which Comdata Czech operates in include Telecoms and finance but also energy, consulting and other areas of service.
Was the option for Ostrava right? I think the success and growth of our company confirm we have made a good deal when we chose Ostrava at the beginning. Ostrava still belongs among our stable branches and we have extended its capacity to its current 130 working places.
Petr Lukasík, Managing Director, Tieto Czech
When Finnish IT company Tieto decided to expand into the Czech Republic, probably only a few expected the boom that would follow. Over twelve years we have managed to build a stable and prospering company from the original twenty employees that now totals more than 2,200 personnel. Tieto is the biggest IT company in the Moravia-Silesian region and one of the largest in the Czech Republic.
Before the decision was taken to establish a Czech branch, a detailed analysis of the Czech business market had been done. The Finnish managers focused on the aspects of the local market, profiles of the graduates, the cultural closeness with the mother country and further economic, demographic and technological factors. Ostrava won as a place with the potential of exceptionally educated, able and innovative people who are loyal to their employer. The closeness with Poland and Slovakia, connection to highways and an airport was another plus for the logistic requirements of the company, its customers and partners.
Working in Tieto corresponds with the requirements and priorities of today's people, who mostly appreciate their work tasks and company environment. They can work in a number of professions, being technical experts as well as managers who head global teams. They are part of international projects for state institutions, health care, banks, wood processing, energy and telecommunication companies. The northern culture, which Tieto in Ostrava accepted from their Finnish mother company is based on the trust and openness.
A part of this policy is a high level of transparency and provision of various benefits according to the consideration and choice of employees themselves – be it educational, sporting or charitable activities. Part of the company's culture is also striving for a balance between the professional and personal lives of its staff, including the option to work from home as well as social events for employees and their family members.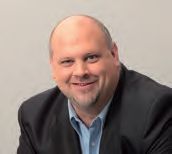 Dan Smith, Managing Director, OKIN BPS
OKIN Business Process Services started its business with 24 people in an office space of 200 m2 in Ostrava in 2004. For more than twelve years, OKIN BPS has been ranked among the largest and fastest-growing Czech service providers.
We provide a wide range of services, from simple ones of an administrative nature up to very complex ones. In particular, we support business networks, develop their technical solutions and designs, handle proposals and price offers, manage complex projects and their implementation, manage third parties and logistics, provide oversight to both backbone and proprietary networks, support customers in multiple languages, and also provide the support of cutting-edge technologies such as cloud and security services.
OKIN BPS provides services in 5 core European languages through its entire service portfolio, and technical customer support in 11 languages. People in our Delivery Centres assist our end users 24 hours a day, 365 days a year. Our Cloud Department and International Customer Service Center are the largest ones in Central and East Europe. Currently, the Company is focused on expanding into advanced technological solutions such as automation and concepts using elements of artificial intelligence and machine learning to boost productivity, process efficiencies and customer satisfaction.
Today, OKIN BPS has around 1,800 people and occupies a space of 16,000 m2 in 2 office buildings in Ostrava and has been growing ever since! What is the secret of our success? People. We are a service organization built on people. The workforce in Ostrava and the Moravian Silesian region is educated, with high levels of technical and language skills, learns quickly, has a can-do attitude and likes challenges. They are the kind of people we need in our company. Moreover, Ostrava, with its strategic location close to the borders of the Czech Republic, Slovakia and Poland, with very good transport connection and office premises was, and still is, absolutely the right choice when we decided to build the first Delivery Centre here.