They invested in Ostrava
The top representatives of several domestic and international companies, investors and developers tell the reasons why choose just the city of Ostrava.
Tieto Czech: Ostrava in a Northern Style
When the Finnish IT company Tieto decided to expand into the Czech Republic, probably only a few expected the boom that would follow. Over fifteen years we have managed to build a stable and prospering company, which started with twenty employees and now totals around 2,700 staff based both in Ostrava and Brno. Tieto is the biggest IT company in the Moravia-Silesian region and one of the largest in the Czech Republic.
Before the decision was taken to establish a Czech branch, the company carried out a detailed analysis of the Czech business market. The Finnish managers focused on aspects of the local market, profiles of graduates, the cultural closeness with the mother country and further economic, demographic and technological factors. Ostrava won as a place with the potential of exceptionally educated, skilled and innovative people who are loyal to their employer. The closeness with Poland and Slovakia, connection to highways and an airport was another advantage for the logistic requirements of the company, its customers and partners.
Tieto meets today's requirements of employees, who mostly appreciate their work tasks and company environment. They can work in a number of professions, being technical experts as well as managers who head global teams. They are part of international projects for public institutions, health care, banks, wood processing, energy and telecommunication companies. The northern culture, which Tieto Ostrava adopted from its Finnish mother company, is based on trust and openness.
A part of this policy is a high level of transparency and provision of various benefits, which the employees can choose themselves – be it educational, sporting or charitable activities. Part of the company's culture is also striving for a balance between the professional and personal lives of its employees, including the option to work from home as well as social events for employees and their family members.
Petr Lukasík, Managing Director, Tieto Czech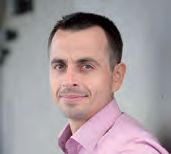 Siemens: Growing in Ostrava for more than ten years
Siemens Czech Republic has been providing shared services to internal Siemens customers since 2003. We opened our Ostrava offices in 2007 and the location was the clear choice for its great potential, i.e. its educated young people and its competitive labour market.
We employ more than 1,300 people in the country, with 750 here in Ostrava. Our office supports Siemens companies in more than 30 countries by providing professional services in the areas of controlling, accounting & finance, purchase-to-pay, human resources, reporting & data consolidation, and cash collection. Our dedicated staff speak 28 languages. In recent years we can see a clear shift from transactional tasks to value-added or complex services such as order processing, where a high degree of expertise is necessary. Development and implementation of robotic and process-automation solutions help us in this regard to deliver a competitive advantage. There are also a considerable number of global roles performed in our Ostrava centre and our employees are recognized members of global projects thanks to their invaluable experience.
As a service provider, it is our employees that make the difference. Therefore, we are proud of our team of fully skilled professionals who constantly focus on the business needs of our clients. Their continuous development and growth are thus the key to our future success. We have built an extensive training portfolio that was awarded an ABSL Diamond Award last year for its unique approach and its implementation of new technologies. Employees have plenty of internal opportunities to turn their career plans into reality. We relentlessly strive to be the best place to work by creating an inspiring and motivating work environment.
Josef Večerka, Location Manager Ostrava, Siemens Shared Services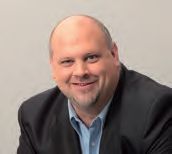 OKIN BPS: From Ostrava to the whole world
For more than fifteen years, OKIN BPS has been ranked among the largest and fastest-growing Czech business process providers and has become a proud holder of several industry awards. From Ostrava, we provide support to companies big and small. Our services have a global reach.
We deliver a wide range of services, which include remote client interfaces with or without technical support, Program Management and support, technical planning and solutions, digital transformation with several partner enablers, networks both infrastructure and software defined, and all of this using multiple languages. OKIN BPS' stance and place in automation is process first, standardization next, and automation after. Security being so important, we are compliant with ISO 27001 certification. Now on two continents with our Operations Centers, Ostrava remains our largest and longest running center.
OKIN BPS is a process service organization built on people. People are and always have been the cornerstone of our business success. We have found the people in our Ostrava center to be well educated, possessing high levels of technical and language skills, being quick learners who tackle challenges head on. Moreover, with its strategic location close to the borders with Slovakia and Poland, with very good local roadway connections, visitor accommodations, and office premises, Ostrava was and still is absolutely the best choice for OKIN BPS. For fifteen years now, Ostrava has served OKIN BPS and its clients, helping us to grow and meeting our ever-increasing skill requirements.
Dan Smith, Managing Director, OKIN BPS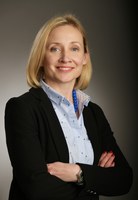 CzechInvest: Ostrava - the city to work and live
The Czech Republic and its economy have undergone significant changes since 1989. Although the manufacturing sector remains dominant, over the past 15 years the Czech Republic has become attractive also for other industries. One of these is the business services sector, which has seen sustained long-term growth. This is because the Czech Republic offers all the necessary elements – professionals with knowledge of foreign languages, modern offices and attractive cities to work and live in.

Ostrava is one of these cities. It has already attracted many Czech and foreign business services companies, which have brought with them foreign experts and talents. It has thus become a cosmopolitan centre of the Moravian-Silesian Region. CzechInvest, together with the City of Ostrava, provide support to attract other companies in this progressive field, but also help the existing successful companies to grow further.
Silvana Jirotková, CEO, Business and Investment Development Agency CzcehInvest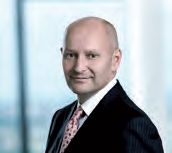 PASSERINVEST GROUP: Ostrava was the clear choice
We decided to enter the Ostrava office market in 2005, because we perceived a mission to build quality office spaces in the Czech Republic outside of Prague. Ostrava and the planned Nová Karolina were seemed to be a suitable choice to us, seeing that it is the second-largest agglomeration in the Czech Republic and is on the border of Poland and Slovakia. Being a part of the city center, Nová Karolina is definitely the best location in Ostrava.
Radim Passer, Chairman of the Board PASSERINVEST GROUP, a. s.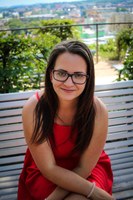 Comdata made a good decision to choose Ostrava
Comdata Czech a.s. was established as a subsidiary of the very successful Italian company Comdata SPA seven years ago. It was the next step for Comdata SPA to become a strong company on the international market in the area of outsourcing and call centres. After considering all possibilities within the Czech Republic, we selected Ostrava. We found an ideal space for a call centre for 100 working places in the new complex "The Orchard". It is located in the centre of Ostrava, which makes it easier for employees to get to work. Its atmosphere has also a very good impact on interviewing new employees, who find this area very attractive.
Comdata has established its base in Ostrava, allowing the company to continuously grow. In 2013, we opened the second call centre in Chrudim. Another big step for our company was merging with Atento. In 2018, Comdata strengthened its position in the market by acquiring the call centre division of Comgate and has become the leading company in its field.
Currently, Comdata Czech a.s. has 9 branches with more than 1,000 employees all over the Czech Republic. We offer comprehensive services – we handle client phone calls, we also focus our services on outbound calls and, finally, we manage back office services. The sectors in which Comdata operates include telecoms and finance as well as energy, consulting, insurance and other services.
Did we make the right decision to start our business in Ostrava? I think the success and growth of our company confirm that we have made a good decision to choose Ostrava. Ostrava is still among our stable branches and with its 180 employees it is our second largest branch in the Czech Republic.
Alexandra Ševčíková, Recruitment Coordinator, Comdata Czech a. s.