The first three companies are set to move into the new Hrušov logistics park
The developer GLP, a specialist in logistics facilities and distribution parks, has already leased all the premises created in Phase 1 of the newly built GLP Park in Ostrava's Hrušov district to tenants.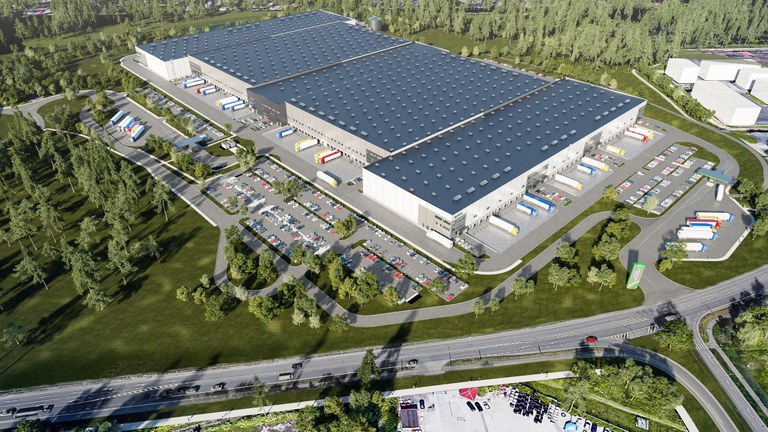 Visualisation: GLP
The first tenants are Prosperplast, Logflex and Hyundai Steel Czech; the companies will be moving into their new premises during the spring. GLP Park is the outcome of an ambitious project to revitalize an urban brownfield site (a former chemical plant), and it is breathing new life into the entire district and creating over 100 skilled jobs.
The first foundations for the modern GLP Park logistics centre were laid last October on the site of the former Hrušov chemical works. Just a few months later, the first tenants are now set to move into the premises. Phase 1 of the complex covers 17 500 m2, and the entire space has already been leased to its first tenants. When Phase 2 is completed during next year, the complex will offer 92 000 m2 of high-quality premises ideal for logistics and light industrial production. The entire GLP Park complex will meet the most demanding environmental requirements.
Decades of industrial production at the former chemical plant caused severe environmental damage and heavily polluted soil. This meant that before launching construction work, GLP had to carry out a costly decontamination of the site in order to completely revitalize the soil.