Prestigious award for the RESIDOMO's parent company
Round Hill Capital, one of the two RESIDOMO's investors, has become the overall winner of PIE European Property Investor Awards 2018, a prestigious real estate competition of European investors. It is awarded especially for professional property management, expansion of tenant services, innovation and professional real estate business.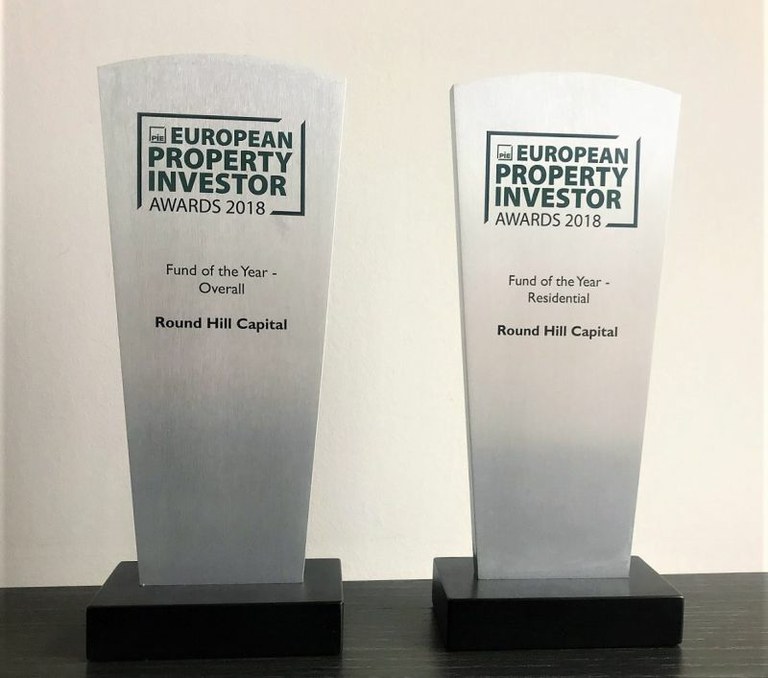 Residomo is the largest rental housing provider in the Czech Republic and a subsidiary of Round Hill Capital (RHC), an international investor which specializes in managing larger portfolios of residential real estate across Europe. RHC owns apartment buildings in Great Britain, Germany, the Netherlands, Finland and other countries. Since 2015, its operations also include the Czech Republic. Together with the American investment firm Blackstone, it owns and manages 43,000 rental apartments through RESIDOMO, s.r.o. in the Moravian-Silesian Region. The apartments are located in cities such as Ostrava, Opava, Frýdek-Místek, Havířov, etc.
In addition to apartments, houses and garages, the company also offers the lease of non-residential premises.