Ostrava's revitalized city slaughterhouse has received a nomination for a prestigious European architecture award
The Czech Chamber of Architects has nominated the conversion of Ostrava's city slaughterhouse for the Mies van der Rohe Award – the EU's prize for contemporary architecture. The historic slaughterhouse has been transformed into the home of the PLATO art gallery. The winner of the award will be selected by the European Commission in conjunction with the Spanish Mies van der Rohe Foundation.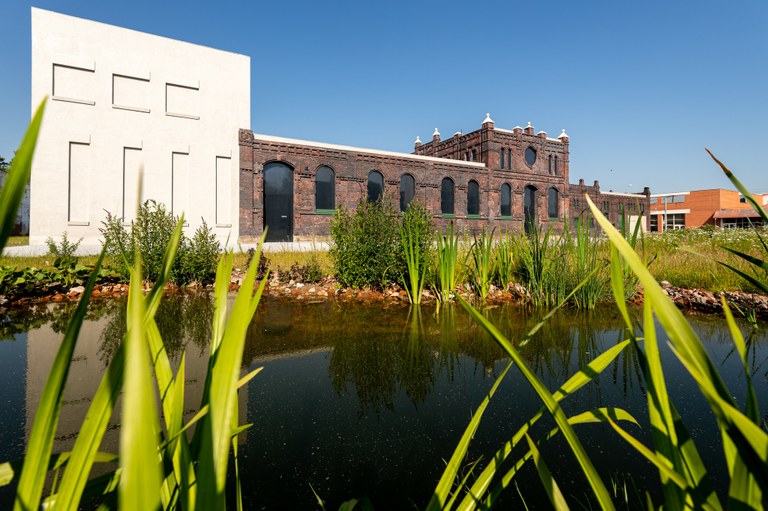 The historic slaughterhouse is now home to a contemporary art gallery. Photograph: Lukáš Kaboň
The EU's Mies van der Rohe Award is given once every two years. The jury selects from a longlist of nominated buildings designed by architects from European countries (not only EU member states). The prize was first awarded in 1988, and the most recent EUMiesAward went to the British studio Grafton Architects for its Town House at Kingston University. No Czech project has yet received the award or even reached the final shortlist, so Ostrava's slaughterhouse has a chance to achieve two "firsts".
Work on the reconstruction project took place from 2020 to 2022. The design was created by the KWK Promes studio, headed by the Polish architect Robert Konieczny. The project was inspired by the spirit of "moving architecture": unique rotating walls change the spatial perception of the interiors, bringing visitors closer to both the building and the exhibited works.