Ostrava is enjoying sports and culture
Ostrava and its region offer a huge range of leisure activities. The city hosts numerous major international events throughout the year. Let us introduce you some of them. Colours of Ostrava, famous and very popular music festival, will start next week!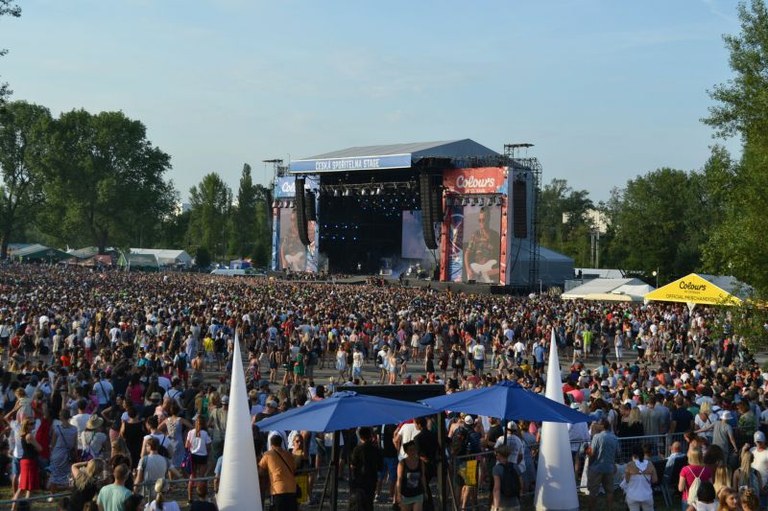 "Colours of Ostrava" festival
Ostrava has recently hosted the 57th athletic meeting "Golden Spike Ostrava". The largest athletic meeting in Central Europe presented 11 world champions. This year's participants included athletes like Justin Gatlin and Ramil Guliev, the high jumper Barshim, long jumper Manyong, the discus thrower Gudzius and Harting.
In June, for the sixth time in history, Ostrava also became the world's in-line skating capital. As the only city in the Czech Republic, it again hosted the World Inline Cup. On the traditional track in Ostrava-Poruba, people could see the world elite such as Alex Bastidas with team colleagues from Spain Iñig Vidond and Eugenius Landet, or their competitors from Rollerblade with stars such as world champion Ewen Fernandez, multiple European junior champion Quentin Girodeau and Guillaume DeMallevou.
This year, Ostrava has also hosted for the first time beach volleyball FIVB World Series.  The organizers chose for this event the Dolní Vítkovice with the magnificent backdrop of this unique industrial monument.
On the last two June days, the city centre lived the "Festival in the Streets". The multi-genre festival offered an atmosphere full of joy and experiences. There were dozens of on- and off-stage concerts. This year's programincluded a night fire show parade through Ostrava. The participants could sing together a night chant composed specifically for the festival. There were also be DJs, a design zone, workshops, sport activities and an extensive program for kids.
In the first week of July, Ostrava hosted "Beats for love", the biggest dance festival in Central Europe.
And what's on the menu in Ostrava for the coming days?
Famous "Colours of Ostrava", a multi-genre festival which was voted among the top 10 festivals in the last year's European Festival Awards. It is organised annually in Ostrava since 2002. In 2012, the festival was moved to the entrancing surroundings of Dolní Vítkovice – an area that used to belong to metallurgical works, mines and ironworks. The last, 16th year, offered over 350 programme items on 21 open and covered stages – concerts, discussions, theatre performances, films, workshops as well as art activities.