Construction of the football academy begins
The Bazaly football stadium will be transformed into a modern training complex. It will be used as a football academy designed for talented players from across the region. Young players will benefit from up to five playgrounds and service facilities, including an in-door running track.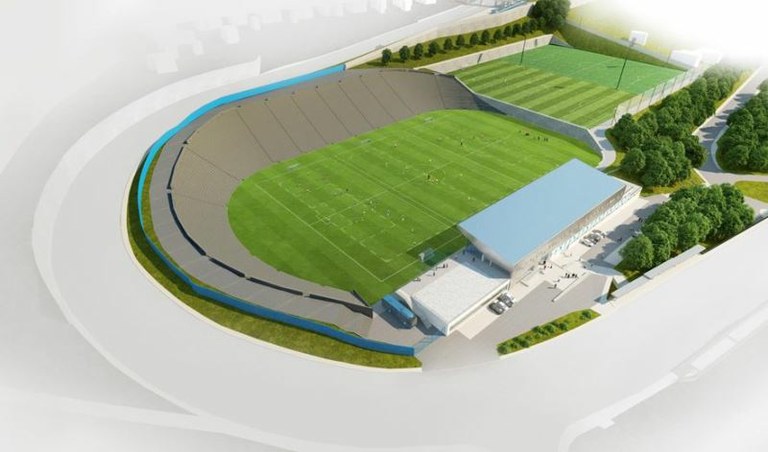 The existing main pitch will be expanded and will serve as three transversal training pitches or as one standard pitch for competition matches. The existing training pitch will be replaced by a standard artificial grass pitch and the other pitch with a natural lawn. Other areas in the complex will serve for strength training, skill training, endurance training, etc.
The area will also feature a 60 meter indoor running track under the newly built tribune. The tribune will also house 10 changing rooms, a gym, rehabilitation, a doctor's room, a physiotherapist's room, areas for coaches, eating and leisure facilities, and a gym with space for indoor football. The stands will have a capacity of 450 spectators.
There have been plans to train 250 young players and three girls' football teams, which means a total of over 300 footballers.
The tender was awarded to Hochtief, construction company. The complex will be completed by September 2019.