Černá Louka is set to undergo a major transformation
Clear rules and guidelines for the future development of the Černá Louka (Black Meadow) area in central Ostrava are to be defined by a new urban planning study. In 2022 the City tasked the Municipal Studio for Spatial Planning and Architecture (MAPPA) with drawing up this detailed document.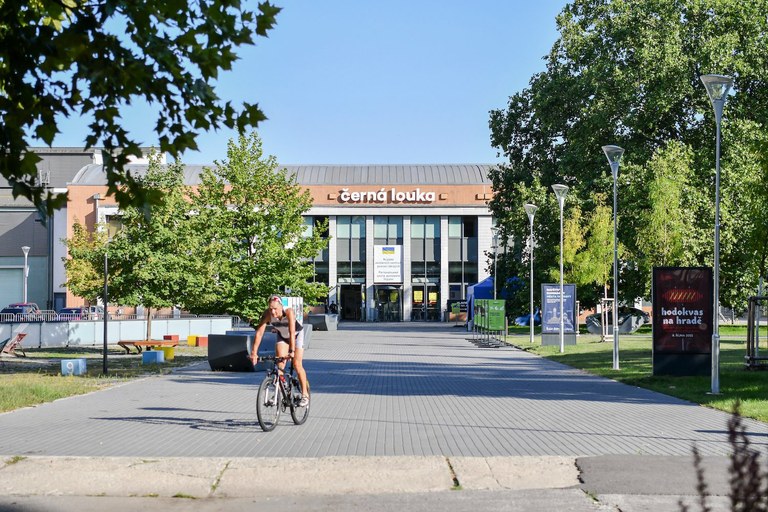 Several construction projects have been launched or completed in the vicinity of Černá Louka during recent years. These include the Nové Lauby residential complex, the new University of Ostrava campus, and plans for a full reconstruction of Pivovarská Street. In response to this, the City of Ostrava has decided to set out clear rules for the future evolution of the area.
A basic framework was put forward in a proposal by the Netherlands-based Maxwan studio, which won a competition for an architectural and urban planning concept that was organized by the City in 2010. According to this proposal, Černá Louka would ideally have functioned as a vibrant urban park encircled by a number of buildings (which had not yet been built). However, circumstances have changed substantially during the intervening years, and the new urban planning study by MAPPA offers a better reflection of the current situation and future development requirements.
One key basis for the new study was a survey in which various users of Černá Louka expressed their opinions on the best future course of development. The survey was partly conducted online, and partly in person. Two hundred respondents took part in the survey; they particularly appreciate the relaxing atmosphere of the area, and they are keen that this atmosphere should be preserved. The full results of the survey have been published on the MAPPA website.
The MAPPA study was presented to the public on 27 September in the Puppet Theatre.
Photo by MAPPA.