APRIL 2019
Development Newsletter!!! April 2019
Ostrava met potential investors at the prestigious MIPIM event in Cannes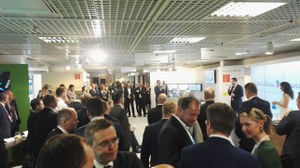 MIPIM is one of the world's top annual events focusing on real estate and investment opportunities. The 30th MIPIM took place from 12–15 March 2019 in the French city of Cannes, and the City of Ostrava was present as an exhibitor for the 22nd time in a row. Ostrava presented a range of available land for residential developments, offices and hotels as well as sites at the Mošnov industrial zone.
Representatives of Ostrava met with potential investors and developers to discuss three key residential projects in the city centre: the planned Nové Lauby development; a new apartment block at the junction of Kostelní St. and Biskupská St.; and another apartment block on Janáčkova St. One of the strategic goals laid out in the City's Strategic Plan (communicated to the public and stakeholders via the fajnOVA brand ) is to revitalize the historic city centre – and the Nové Lauby development is one of the plan's flagship projects. In order to breathe new life into the historic centre, it is essential to increase the number of residents. High-quality residential projects – which are currently lacking – will encourage people to move into the heart of the city.
Investors also took an interest in other available sites in the city centre. Ostrava presented the vacant land at Smetanovo náměstí (near the Antonín Dvořák Theatre) as well as still-available plots in the vicinity of the highly attractive Karolina development. The City would like to see  one of these sites used for a hotel (at least ***) or a combination of a hotel and civic amenities; this would represent a logical addition to the current range of residential, retail and office units.
The city of Ostrava will most likely start with the announcement of planned sales for those individual locations during May or June. 
Culture and the creative sector are essential building blocks of all cities, and Ostrava is no exception. The city has a rich and vibrant cultural life, with a wide spectrum of institutions and many creative individuals. So it was natural that Ostrava also decided to present several cultural and educational projects at MIPIM – including the new multifunctional complex that the University of Ostrava is planning to build near the Ostravice River at the Černá Louka (Black Meadow) site, the project to create a modern art gallery in the revitalized building of the historic municipal slaughterhouse, and the City's plans to build a state-of-the-art new concert hall.
Ostrava participated at MIPIM as part of the joint exhibition 'Czech Cities and Regions' alongside Prague, Brno and the Moravian-Silesian Region. Total visitor numbers at this year's MIPIM were almost 27 000; this figure included 5 400 investors and 560 representatives of local, regional and national government bodies from over 100 countries all around the world.
Business Services Sector Award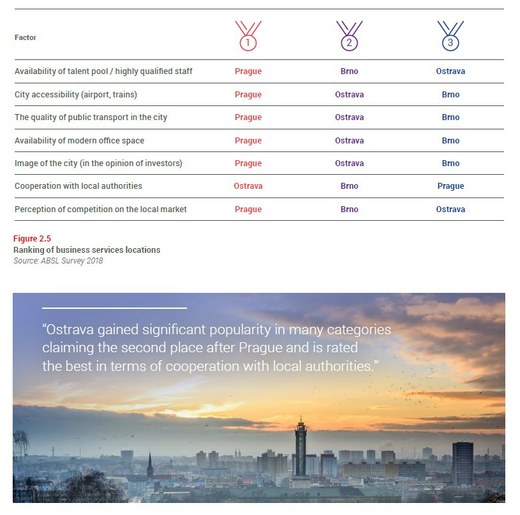 According to a recent survey by ABSL (Association of Business Service Leaders), Ostrava has recently become popular among investors compared to other regional cities, claiming the second spot after Prague, and is second best when it comes to accessibility, quality of transport, availability of modern office space and attractiveness of the city as such. Ostrava was also rated the best in terms of cooperation with local authorities.
Ostrava is perceived as a modern hub for business services, with 35 global companies choosing the city as the ideal location for their international centres, providing the highest level of IT, financial and customer care services. Business services in Ostrava employ around 11,300 people, 15% of which are foreigners, making Ostrava a true cultural melting pot with lively cultural life that attracts young talent and professionals from the Czech Republic and from abroad.
We have also prepared a new presentation brochure of the city of Ostrava for the companies in the business services sector "BUSINESS IN OSTRAVA!!!". We are already picking up the first positive responses and believe you will also like it.
Brand new CTPark in the city of Ostrava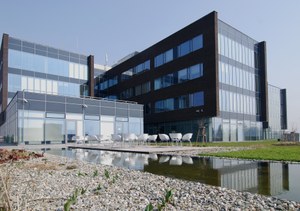 CTPark Ostrava has seen rapid development recently. Multiple projects are under construction at the park, with 22,000 m2 of new industrial space coming available during April 2019. With two brand new halls with a total rentable area of 12,000 m2 currently under construction, and another 50,000 m2 planned, CTPark Ostrava - currently the largest park in the Ostrava region - is about to become even bigger.
Due to historically low vacancy (100% industrial occupancy) and the ongoing high demand of customers who need a location easily reached from Poland and Slovakia and connected to the pan-European highway network, CTP has recently acquired 22 ha of land in Ostrava Poruba where it plans to develop a brand new CTPark with planned built-up area of nearly 90,000 m2.
Investors seeking manufacturing facilities and industrial land in the Czech Republic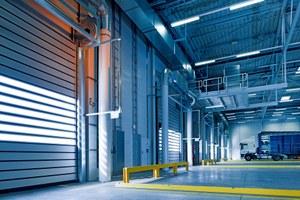 In 2018, CzechInvest received 156 enquiries from investors seeking business properties in the Czech Republic. They are primarily interested in locations in the Ústí, Moravia-Silesia, Plzeň and Central Bohemia regions.
A unique technical lyceum to be based in Ostrava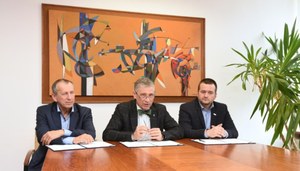 A unique educational project "Technical and Business Academy" is being created in the Moravian-Silesian Region: a technical lyceum, a training centre for pupils and a training centre for teachers. The new secondary school will find home in the premises of VŠB-Technical University of Ostrava.
Details
Real Index in the Moravian-Silesian Region
Deloitte prepared analysis Real Index concerning data of the third quarter of 2018. The analysis provides data about real prices of flats in Prague and regional cities. It collects data only from realised sales of flats which were registered in the Real Estate Cadastre in the form of purchase contracts. It compares results with the previous quarter and contrasts prices in the segments of new development, panel buildings and brick buildings.
The selling prices of apartments in the Moravian-Silesian Region grew just by 0.2% to CZK 22,200 per m2. They are the second lowest after the Ústí nad Labem Region (CZK 15,300 per m2). With an average transaction price of CZK 76,500 per m2, Prague remains to be the most expensive city in the Czech Republic. The selling prices of apartments grew by 2.8% on the previous quarter in the Czech Republic. In early October 2018, the average selling price of an apartment was CZK 56,800 per m2, having increased by more than 10% year-on-year. In total, more than 6,500 apartments worth CZK 22.8 billion were sold. The majority of sales (2,600) was recorded in respect of new development projects.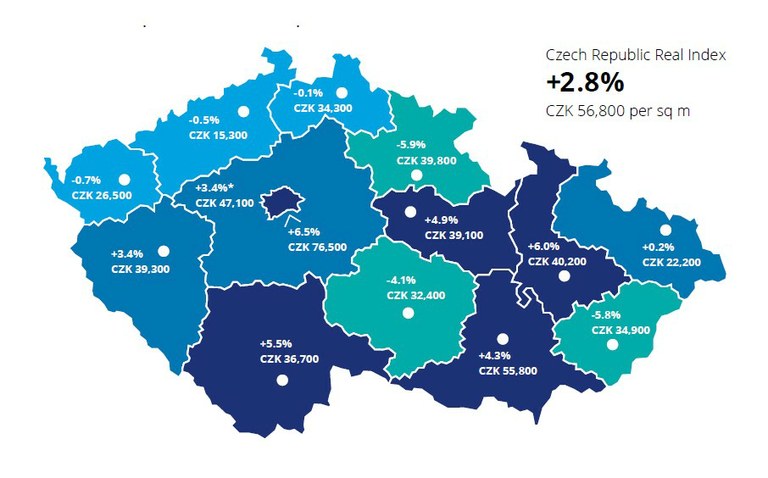 Source: Deloitte
Evektor chose specialists from Ostrava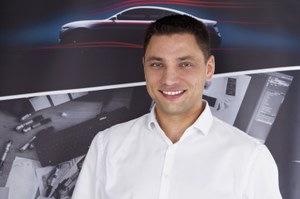 Ostrava offers an attractive combination of conditions for interesting companies to set up shop in the city. One example is Kunovice's Evektor, which, over its 27 years of existence, has been active in the aerospace industry, automotive industry, garden and forest technology development and consumer industry and now has decided to open its seventh branch in Ostrava.
Evektor is a technology company providing comprehensive services in development and engineering, prototype production, series production and testing. In Ostrava, Evektor has so far focused on development and engineering for the aviation industry. As part of the aviation development, it participates in Clean Sky 2 research program, which deals, among other things, with innovative technologies to reduce CO2 emissions. It is also working on projects for the space industry.
The company has established long-term cooperation with VŠB-Technical University in Ostrava and employs many of its graduates. Over the past two years, the entire company has grown at a very fast pace, its staff increasing by about 50 new employees.
"When we first arrived at the Moravian-Silesian Innovation Centre in Ostrava (MSIC), we knew we had found what we were looking for. There were interesting technology companies and start-ups, extensive employee facilities, and a clear vision of where the Centre was going. The Centre meets strict conditions according to ISO 27000 and ISO 31000, which is essential for our company engaged in development work and engineering because of the possibility to obtain a security audit for the Ostrava branch", says Michal Jakšík, Deputy COO of Evektor.
The MSIC has been in high demand in recent months. This allows MSIC to select only those companies that truly match the concept of a centre with the highest concentration of creative innovators.
The World Para Ice Hockey Championships in Ostrava are approaching fast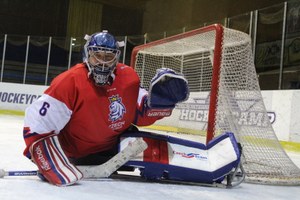 Sports fans can look forward to seeing the world's top para ice hockey players in action in late April and early May 2019. The event will feature the world's top eight teams – the Czech Republic, Canada, the USA, Norway, Italy, Sweden, Korea and Japan.
Artificial intelligence research gets green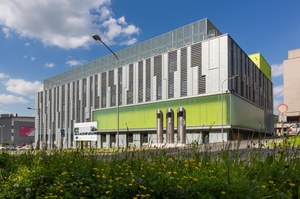 IT4Innovations National Supercomputing Center at VSB – Technical University of Ostrava introduced its installation of the NVIDIA DGX-2™ computing system in March. The system is designed to tackle the most challenging artificial intelligence tasks, delivering over 2 petaFLOPs of performance.
IT4Innovations is integrating the system into its infrastructure, which supports a broad base of users from academic, research, and commercial institutions from the Czech Republic and abroad. This new GPU-accelerated system will allow them to keep up with the world in the field of artificial intelligence, which, together with digitisation, is consider to be key to the development of society.
IT4Innovations is the first institution in Eastern Europe to install this system.
Source: IT4Innovations
Bikesharing in Ostrava will start within two weeks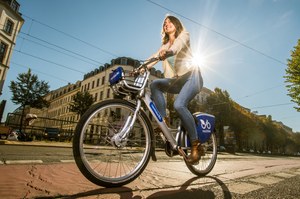 The bicycle sharing system, a popular way of getting around the city, will start on the 15th April with a new operator Nextbike CZ. There should be up to 200 bike racks with 600 blue bikes. The racks will now be placed in seven Ostrava districts.