TABLE TENNIS EUROPEAN YOUTH CHAMPIONSHIPS ARE RETURNING TO OSTRAVA AFTER SIX YEARS
From 7–16 July this year, Ostrava will host the Table Tennis European Youth Championships. The city will welcome over 600 of Europe's top junior and cadet players from 45 countries, who will compete for 14 sets of medals.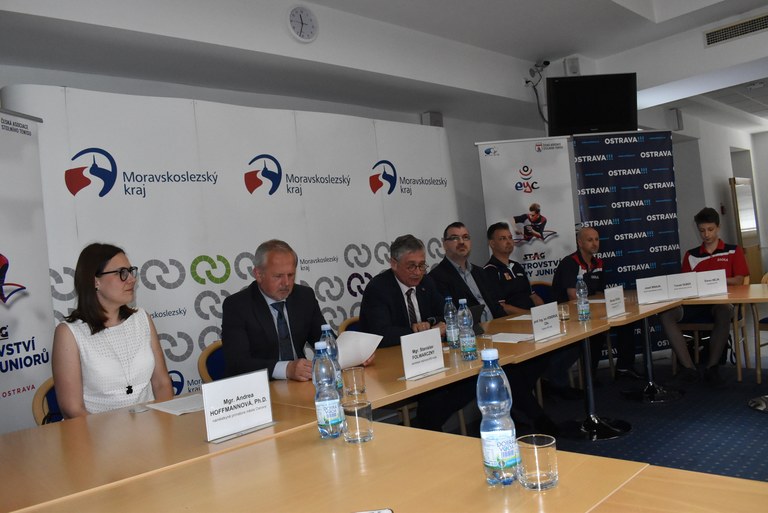 Source: Ostrava City Authority Archive
The championships are returning to the Czech Republic after a six-year absence – and once again they will take place in Ostrava, which was the host city back in 2013. Czech table tennis fans can look forward to a great festival of this exciting sport. Some fans will remember as far back as 1999, when young Czech talent Iveta Vacenovská won the silver medal in the cadet doubles tournament in nearby Frýdek-Místek, and even more fans will remember 2013, when Tomáš Polanský won three gold medals, also in the cadet category.
Will Czech players build on these successes this year? It's quite possible that they will – after all, the bronze medallist from last year's championships in Cluj, Šimon Bělík, will be one of the top seeds in the doubles tournament. The RT Torax Arena in Poruba could well witness the birth of a new star of European table tennis.
The Table Tennis European Youth Championships are one of the biggest events in the sport. This year's matches will be played on 24 tables in two separate halls, and there are plenty of games to look forward to: the 2018 championships included a total 607 team matches and 1276 individual matches.