Shared pink bicycles a new hit in Ostrava
Ostravians are one of the most frequent users of the bikesharing system. The Ostravians have fallen in love with the pink bikes. Every bicycle is rented on average by six cyclists a day. There are 45 places in Ostrava where people can rent and return the bikes. The cyclists most often use the bikes for short trips in the city centre.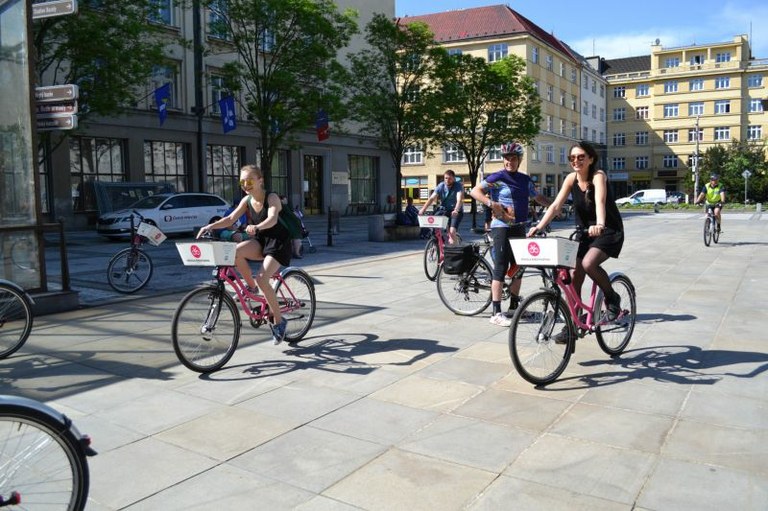 The first month of the bikesharing system showed that this service is very popular in Ostrava. Rekola, the company which operates the system, initially placed 39 bicycle racks where people can rent and return the bicycles. Due to the great interest, the number of these racks increased to 45.
Rekola can be found in 7 cities in the Czech Republic: Prague, Brno, České Budějovice, Liberec, Olomouc, Ostrava and Teplice. Rekola is a purely Czech concept founded by a group of enthusiasts in Prague. It was founded as a "hithit" crowdsharing project in 2013. Since then, it has evolved into a trusted system that saves time for tens of thousands of people, is 5 times cheaper than station bikesharing, and installation in a new city takes weeks rather than years.