Plato Gallery now fully open to the public in the historic former slaughterhouse building
On 21 September 2022, the former city slaughterhouse building in Ostrava's city centre hosted the opening of the first ever public exhibition held in the new premises of the Plato Gallery – Ostrava's premier contemporary art space. The exhibition is entitled "Optimized Fables about a Good Life".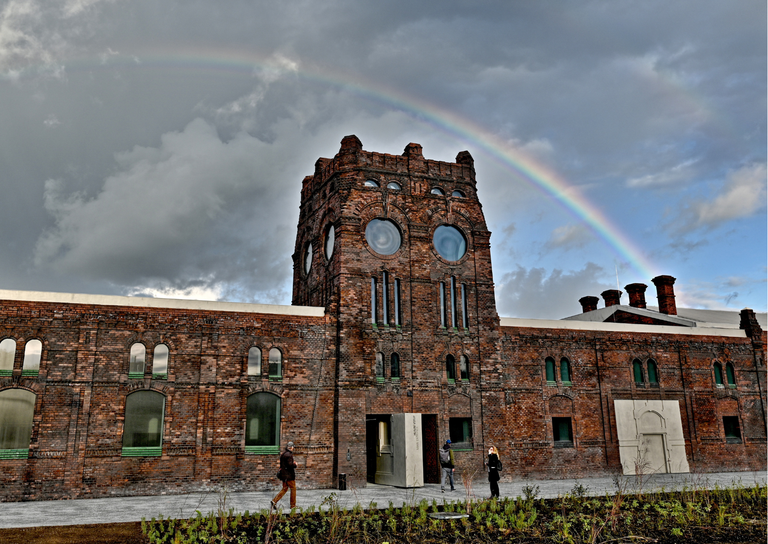 The process of rescuing the historic slaughterhouse and breathing new life into the complex began in 2017, when the City of Ostrava announced an architectural competition for an ambitious conversion project. The winning design was submitted by the renowned Polish architect Robert Konieczny and his KWK Promes studio, and the project has radically transformed the buildings while also preserving their authentic historical character.
Construction work was completed in the spring of this year. Now the complex comprises five exhibition areas, which can either function separately or be combined to create a single large space. This flexibility is due to a unique architectural feature – revolving walls, which also make it possible to incorporate some of the outdoor areas into the exhibition space itself.
For information about more events at the gallery, see HERE.
Photo by Martin Straka.