Ostrava's City Hospital acquires state-of-the-art new surgical microscope
The City Hospital has acquired a sophisticated new microscope which will be used for eye surgery. It will enable surgeons to perform 50 operations per week.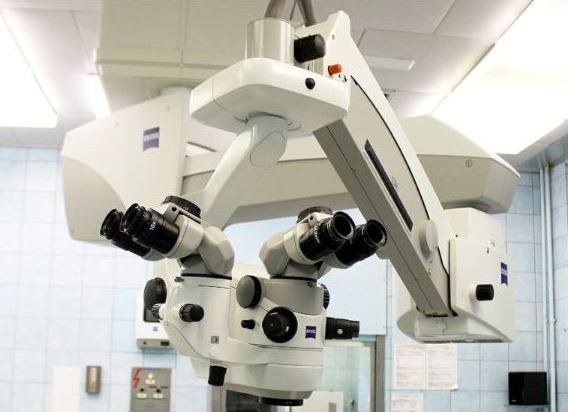 Photo: Ostrava City Hospital
The new microscope at the Eye Department is one of the most sophisticated microscopes of its type that are currently available. It was paid for by the Fund for the Development of Ostrava City Hospital – a special fund which was set up by the City to support the ongoing modernization of the hospital's facilities.
The Chief Physician of the Eye Department Věra Stanovská gave more details: "We will use the new microscope for up to 90% of all eye operations we perform. It will mostly be used for surgery on the anterior segment – the front of the eye – including operations for cataracts and glaucoma, cornea and conjunctiva surgery, as well as reconstructive surgery following eye injuries."
The Fund for the Development of Ostrava City Hospital is used to modernize the hospital's equipment and premises. The current balance in the fund is 526 million CZK.
Further acquisitions of new equipment are planned for the next few weeks. New MRI scanning equipment will come into service by March at the latest.