Ostrava Transport Company to build "smart stops"
The concept of a smart stop is an innovative approach in the concept of systems for smart cities. The current form of the stop can be decided by the citizens themselves. The results of their vote will be presented by the authors of the project in early June. The Ostrava Transport Company will then ensure the implementation of the winning design.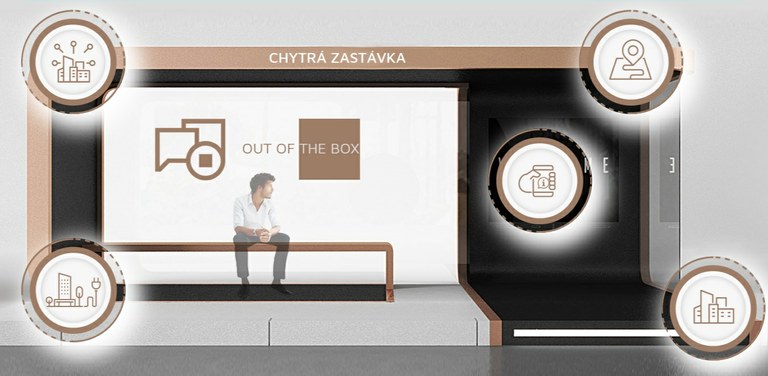 Source: icitypoint.eu
Public transport stops in the city are visited by many people every day. But the seemingly ordinary space can be upgraded to a new level with smart city elements. For example, the Smart Stop project presents stops as places that will provide visitors with not only the comfort they need to wait for the connection, but also information and services.
The website icitypoint.eu presents the proposed elements for smart stops, people can comment on them and even add their ideas. Furthermore, they can assign standard equipment to specific categories of stops (significant transport nodes, small stops on the outskirts of the city, etc.).
The smart stop concept is an innovative approach to the concept of smart city systems. Its aim is to use different technologies to improve the city's communication with its citizens, activate civil society and offer it certain services. Thus, within one investment plan, it is possible to meet not only the needs of transport services, but also digital planning, the environment or the support of the local economy and communities.
The city can use this concept in the form of:
Place of public transport – PT stops informing about the arrival of the vehicles in real time, planning a ride on the spot;
Location on the transport network – e.g. for the installation of traffic sensors;Information local point (infobox) for citizens and tourists;
Information on local points of interest, cultural and other events;
Point of the Metropolitan network providing internet connection;Possibility of local advertising, support e.g. local communities;
Technological attraction – e.g. video, contests, augmented reality;
Interests of the state – e.g. educational social programmes, video spots with social themes, extraordinary issues such as the search for missing persons, etc. "
Source: The Ostrava Transport Company