Ostrava announces an architectural competition for its new concert hall
Ostrava's planned new concert hall is fast becoming a reality. Following on from four previous successful architectural competitions for other projects, the City has announced a new competition for a design of the new concert hall, combined with the modernization of the City of Ostrava Cultural Centre (Dům kultury města Ostravy). The competition will feature some of the world's top architectural studios – but it will be open to an unlimited number of applicants.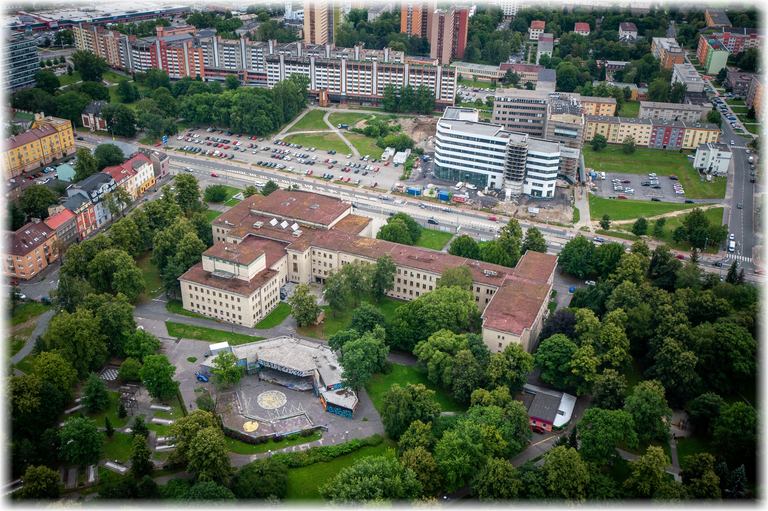 For decades, Ostrava has felt an acute need for a proper concert hall offering excellent acoustics, an adequate capacity, and essential facilities for the Janáček Philharmonic Orchestra. The City of Ostrava Cultural Centre – built from 1956 to 1961 in a modern classicist style – is not able to meet these requirements, and for many years it has struggled to fulfil its function as a major cultural venue.
Three international studios will be invited to participate in the competition:
Besides these three studios, other potential entrants can also apply to take part in the competition by submitting portfolios demonstrating that they have past experience working on this type of project and sufficient staff to produce a viable bid. Ostrava's City Authority will be accepting applications until 21 September. A maximum of six entrants will then be called upon to submit their detailed proposals for the new concert hall.
The final winner of the competition will be announced in June 2019. The winning studio will be invited to sign a contract for the production of complete project documentation. Construction work on the new concert hall is expected to begin no later than 2022, and completion is scheduled for the end of 2023.