New data portal offers a novel view of life in the city
Ostrava is launching a new web portal where members of the public can find data about the city, clearly displayed in the form of interactive maps, visualizations, tables and other formats. The portal gives citizens easy access to key data about life in Ostrava.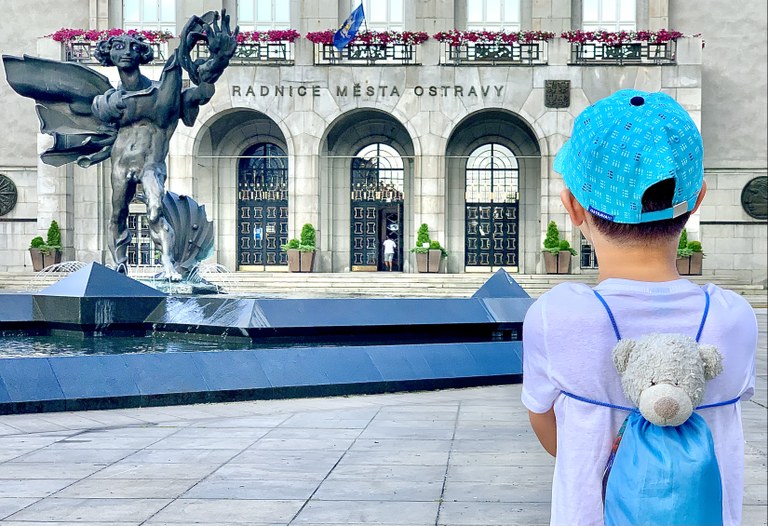 Illustrative photograph. Author: Ostrava City Authority
Initially, the portal will present data from four key areas: safety and policing, population, education, and sport. Later, the range of data offered on the portal will gradually be expanded.
Deputy Mayor Andrea Hoffmannová gave more details: "The portal has been created in order to provide a clear, easy-to-use way of sharing data about life in Ostrava from various perspectives, all gathered in one place and presented in a consistent format. The data are sorted by municipal district, and they can also be searched for individual calendar months. Ostrava is providing its citizens with open access to key information – helping it to become a modern, transparent and safe city."
The data on the portal are taken from a range of sources, including statistics collected by Ostrava City Authority, the City Police Force, the Fire Service, the City's map system, cadastral data from the land registry, and information provided by private companies. The portal includes information about current available capacities at individual schools and preschools, subsidies paid to various recipients, or the number of response events attended by the emergency services. The graphs do not show details, but present Ostrava as a single entity. The values presented in the graphs are usually updated once a month or once a year, and they can be saved in the form of a table.
Icons at the base of the graphs provide links to dashboards, which include interactive maps and a higher level of detail. The dashboards display a number of graphs, tables or maps describing the current situation in detail and from various perspectives. Filters (for individual municipal districts or time periods) can be applied to the visual displays, and depending on the type of data, updates are carried out once a year, once a month, or in some cases several times a day. The dashboards are mainly designed to be viewed on a desktop or laptop computer. A mobile version is also available; it offers full functionality, but is less easy to view.
The data portal will be useful not only for members of the general public; because it provides a user-friendly overview of all the data that can be shared by a range of municipal institutions, it will also be a valuable tool for effective decision-making and process design.
You can visit the data portal here: https://data.ostrava.cz/