Contera opens a new logistics park in Hrušov
Contera has completed the first two buildings at its new development Contera Park Ostrava D1 in the city's Hrušov district. The buildings will be used primarily for light industrial production and warehousing.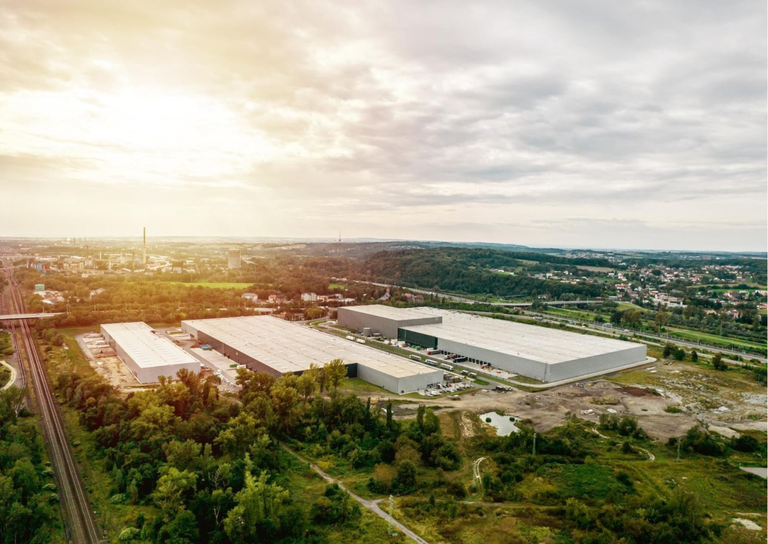 New logistic park in Hrušov, photo by Contera
The park is situated on a former brownfield site, and it includes one of the largest and most modern industrial halls in the Czech Republic. Both buildings are already fully occupied by tenants. A third building is currently under construction, with completion scheduled for the spring of 2023. The complex will include a modern technology park; construction is planned for 2023-24.
Contera Park Ostrava D1 is located on a newly revitalized site formerly occupied by a housing scheme built for workers at nearby factories. The entire area was hit hard by the devastating floods of 1997, and the apartment blocks were so badly damaged that it was not viable to repair them. The City of Ostrava decided to implement a zoning change which would enable the derelict residential buildings to be replaced by offices and light industrial units. The developer Contera won the tender in 2019 and purchased the land.
The largest user of Contera Park Ostrava D1 is the sporting goods retailer Sportisimo, which has set up its logistics headquarters here. The hall (covering 66,500 m2) makes use of robotized systems controlled by state-of-the-art software.  Other users of the first two buildings are AT Computers, the brewer Plzeňský Prazdroj, and the logistics provider VAS Solutions.
The third building at the park is now nearing completion. It will offer smaller but highly flexible spaces, with a relatively large area of office space.