A new garden has been created at the Plato Gallery
Work on a new garden has now been completed at the revitalized former city slaughterhouse complex, which has been converted into the home of the Plato contemporary art gallery.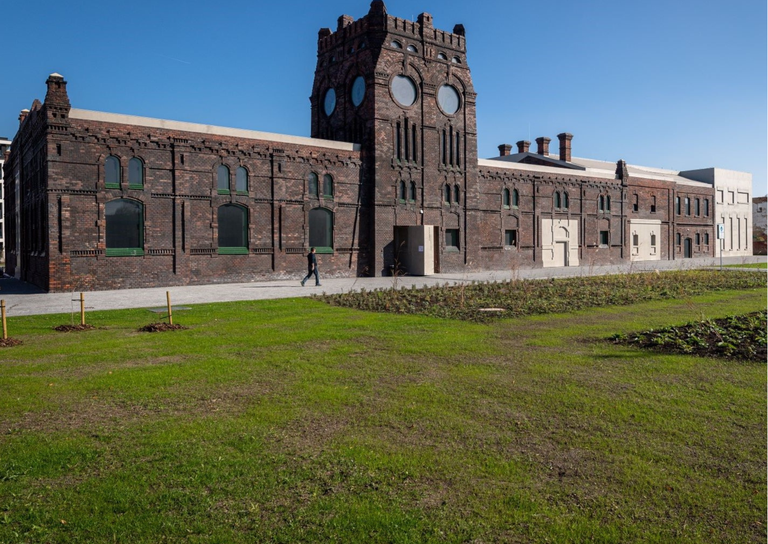 A new garden at the Plato Gallery, photo by Lukáš Kaboň
The project began in April of this year, and the entire area is now undergoing its final inspection in order to gain official approval for use. The garden will bloom into its full glory next year, as the grass will begin growing again after the winter and the plants will blossom, making it an ideal place for a pleasant stroll. 
The garden features various types of greenery – grass lawns, meadow plants and medicinal herbs, shrubs and trees. At its centre is a water feature – a small pond providing a biotope for numerous aquatic plants. Water for irrigation will be stored in two underground tanks, which will collect and retain rainwater from the gallery roofs.
The City of Ostrava continues to drive development in this part of the city centre. Construction work is currently underway on the extension to Masná Street, which will eventually link Janáčkova Street with Stodolní Street. The work began in August of this year, and completion is scheduled for December 2022.